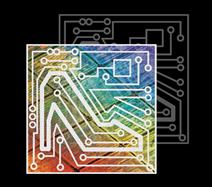 About CCSI
Contact Us
News & Events
Partnerships
Products & Services

Registered Users




The FootWorks Software System is a proven line of integrated business management software for the footwear and apparel industries. Our software system provides enterprise-wide, real-time flow of information for better management decision-making and control of assets.

FootWorks is designed to be flexible and easily tailored to meet virtually any specifications importers, distributors, and wholesalers need. Our modular design allows fast implementation and easy modification as your company changes and grows.

Footwear and apparel companies have business models based on constantly changing seasons, styles, components, and multi-dimensional product definitions. FootWorks offers unique software features and functionality specifically designed for these fashion industries.

For over 30 years, CCSI has offered innovative solutions for apparel distribution software, footwear distribution, inventory control software, ERP systems, order processing software, EDI software, warehouse management software, distribution management, sales order processing, customer service management, purchasing and production tracking, accounts receivable, standard financial interface, and sales force automation.

Contact us for more information or to schedule a demonstration. CCSI is an associate member of GS1 (formerly the Uniform Code Council).