American Apparel & Footwear Association (AAFA) is a non-profit association whose mission is to help footwear companies compete in the global marketplace by enhancing the members' effectiveness and ensuring their voice in politics.
Footwear Distributors & Retailers of America (FDRA) is an advocacy group representing the footwear distribution industry in free trade. It keeps its members well informed on all important issues that advance commercial interests common to the membership.
The World Shoe Assocation (WSA) is a non-profit organization whose members enjoy such benefits as participation in two international markets, insurance, financial assistance, group legal services, and listings of job opportunities.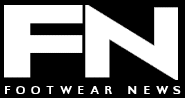 Footwear News (FN) is a weekly publication that serves retailers, manufacturers, importers, wholesalers, suppliers, tanners, finishers, and members of all related fields.
ShoeInfoNet provides a maximum of objective information about footwear, components, and related industries on a world-wide level.
Visit Shoeworld.com for a gateway to various footwear websites and organizations.
Check out Apparel News for the latest news, fashions, tradeshows, and more.
Apparel Search is the largest and fastest growing online guide to the Apparel & Textile Industry.