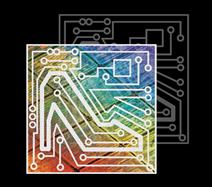 About CCSI
Contact Us
News & Events
Partnerships
Products & Services
Site Map

Registered Users


Known Problems

If you are doing a cycle count by location there may be an excess inventory count due to an error in handling the "short" amount

Demystifying the tape operation error

The Net Pairs Sold Report is out of balance with the Invoice Register.

The wrong status is displayed on order lines not yet received.

If you are shipping and run out of disk space or exceed the file limitation the system will relieve inventory on the first line of the pick ticket.

If a range of bills of lading were cancelled, the first B/L would be cancelled completely (including the pick tickets); the remaining B/L's would have cancelled headers but the lines would remain with a picked status attached to the B/L.

If you report Sales based upon the Invoice Register or Gross Profit and you have a credit and re-bill, the re-bill will show on the Debit Invoice Register and the credit will show on the Credit Invoice Register. This distorts both registers because the true effect should be to replace the original invoice with the re-bill invoice

When selecting the PBR option on the Printer Control Window, if a long file name was used the program failed

When doing an un-receive, the current date is being stored instead of the transaction date on the whhistory record

Inactive accounts were moved to the Bad Debt division but fail to appear on the Trial Balance and Aging reports

ASN numbers stopped appearing on shipping labels

The status of an order line was correctly displayed in Order Processing but not printing the same status on the PIA Report

A new *sizerun record that was created by entering a stock buy in Purchasing is missing the Gender and Width in the Sizerun Table

Changes to order quantities or cancellation of order lines are not reflected in Availability

Previous Page does not work when doing a search by customer

The Customer Stock # on the Prepack Order Processing Cross-Reference screen is 20 characters long instead of 22

Contact us for e-mail support.

---
Home

Contact Us

Top of Page